A Message from Dr. Kevin Zadai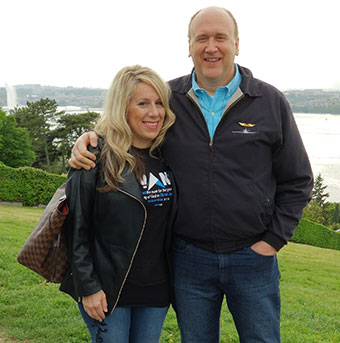 Warrior Notes is dedicated to encouraging and equipping believers to live and operate in two realms at once—the supernatural and the natural. During a routine surgery, I found myself on the "other side of the veil" with Jesus in a Heavenly visitation that forever marked my life. This encounter ushered me into new dimensions of power, activation and impartation. Kathi and I now live to bring Heaven's realities into your life and to see souls saved for Jesus.

About Warrior Notes School of Ministry
This online school is designed for you to go deeper in the things of God. Dr. Kevin Zadai wants to share with you the supernatural keys he has personally learned through these anointed, life-changing courses.
All are welcome - No admissions/application process.
No time limits - Each course is designed to be taken at your own pace.
Certificates - After successfully completing each course, you will earn a certificate of completion.

A Message from the Dean
My name is Mike Cowen and I am privileged to be the Dean of Students for Warrior Notes School of Ministry under the leadership of Dr. Kevin Zadai.
The Lord has given Dr. Zadai a passion to raise up students all over the world who are carriers of the Glory, have a passion for Jesus, strong in the Word of God, moving in signs, wonders and miracles and bringing revival to their spheres of influence.
We want you to know that you are not just "another student." Not only are we praying for you, but we are committed to doing our part in helping you to be trained for the ministry that God has called you to. As Kevin has said many times before, "there are books written about you in Heaven" and it's our passion to help you fulfill all that is written in your books!